Resources.

The Centre for Education and Research on Aging and Health provides a full resource library related to Dementia and Seniors' Mental Health, you can access it here

We have also had several members of the NWDWG featured on the Dementia Dialogue podcast,
Season 3, Episode 20: Grassroots Changemakers


Jim Berry and Bill Heibein are members of the North West Dementia Working Group (the Group) that was formed in 2014 by people with dementia and care partners to work to promote the change that they want to see happen to improve the lives of people living with dementia. The group is small, about 20, but mighty in its ambitions and accomplishments.
Season 3, Episode 32: Women Living with Dementia


Three inspiring women living with dementia—Brenda, Clara, and Myrna, talk with Dr. Elaine Wiersma about what a diagnosis means to them. Through a "kitchen table" conversation about the challenges and joys of being women living with dementia, you will walk away inspired by their courage and resilience.
Season 3, Episode 33: A Family Affair


In this podcast, the Mersereau family shares their experiences with dementia. Clara and Bill live together in Thunder Bay, Ontario. Clara was diagnosed with dementia four years ago. Bill, her husband, supports her as they experience the joys, challenges, and everyday life with Clara's diagnosis. Their two daughters, Jo-Ann (who lives in Thunder Bay) and Patty (who lives in Winnipeg) join in to share their experiences as daughters supporting their parents.
For these and other episodes visit dementiadialogue.ca
The Building Capacity Project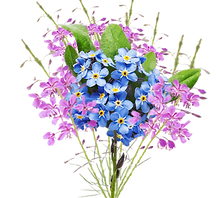 The Building Capacity Project is a cross-Canada partnership between researchers at the University of British Columbia and Lakehead University, and members of the Westside Seniors Hub in Vancouver and the North West Dementia Working Group in Thunder Bay. This four-year project is one of the first to launch under the Public Health Agency of Canada and its new, federally funded Dementia Community Investment strategy.
At its core, the "Building Capacity Project" aims to enable people living with dementia to participate in community life as full social citizens. The team uses a bottom-up, asset-based community development (ABDC) approach to support the growth of innovative community initiatives that will foster inclusion and reduce stigma by creating meaningful opportunities for people with dementia to remain active and socially connected.